Are you thinking to open HDFC Bank account online without visiting the branch? Maybe you are that's why you are here. Here in this article, I will tell you how you can open your bank account by yourself. If a branch of HDFC Bank is far away from you and you want to open your bank account and you don't have much time to go there, then I will tell you the easy way to do it.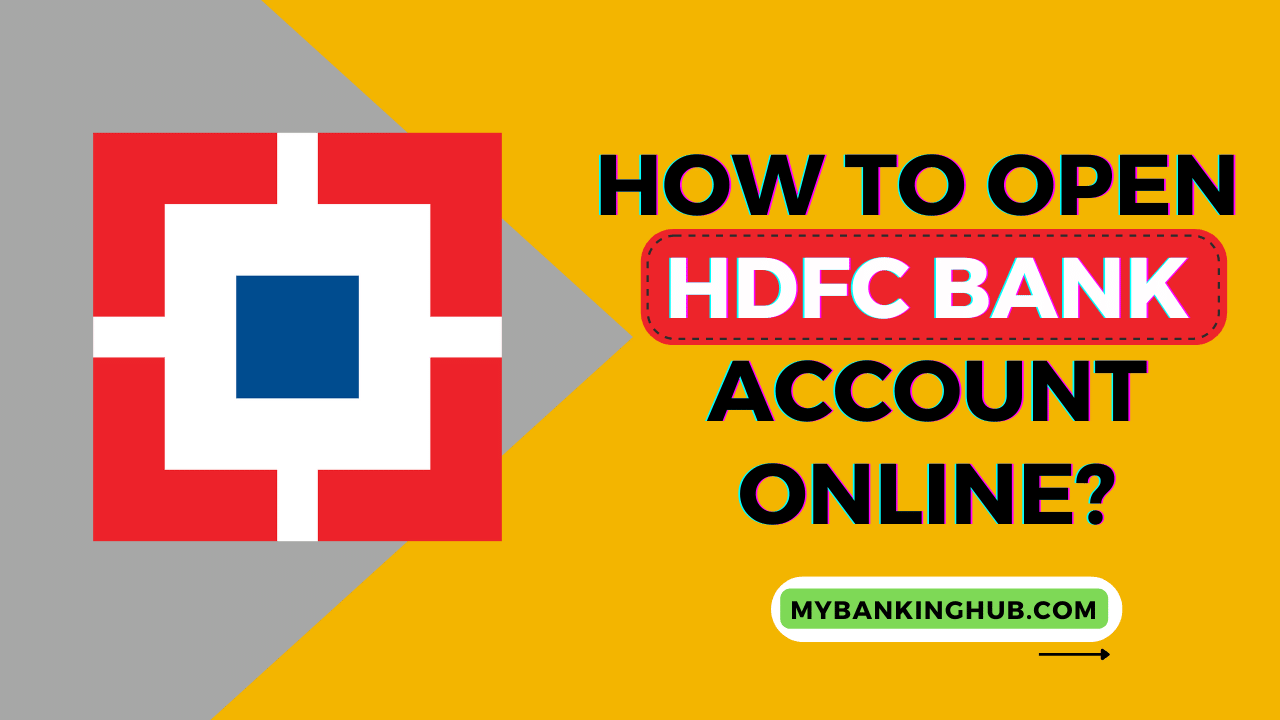 You can open your HDFC Bank Account online on your Smartphone or on your Computer. I will tell you the step-wise procedure, you simply have to follow the steps and it's easy to open an account for you too.
Requirements to Open Online HDFC Bank Account Without Visiting Branch
Working Mobile Number (Make sure your Aadhar card is linked to the same phone number)
Aadhar Card
PAN Card
How to Open HDFC Bank Account Online?
Step 1: First, open the official website of HDFC – From Here
Step 2: There you will find an option of Open Account Now, click on it.
Step 3: Enter your mobile number, Make sure that the number provided by you is linked to your Aadhar card. Click on Continue.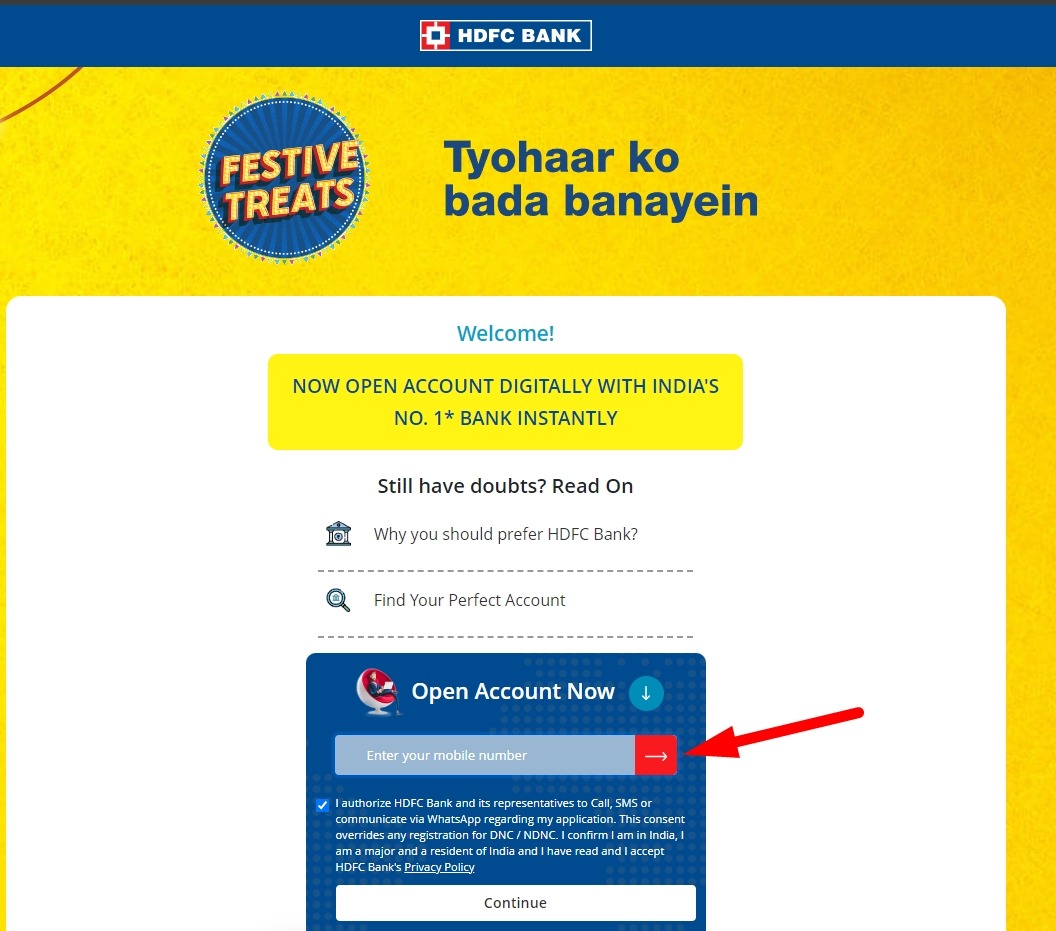 Step 4: Fill in all the required details correctly. fill up the captcha and accept the terms and conditions.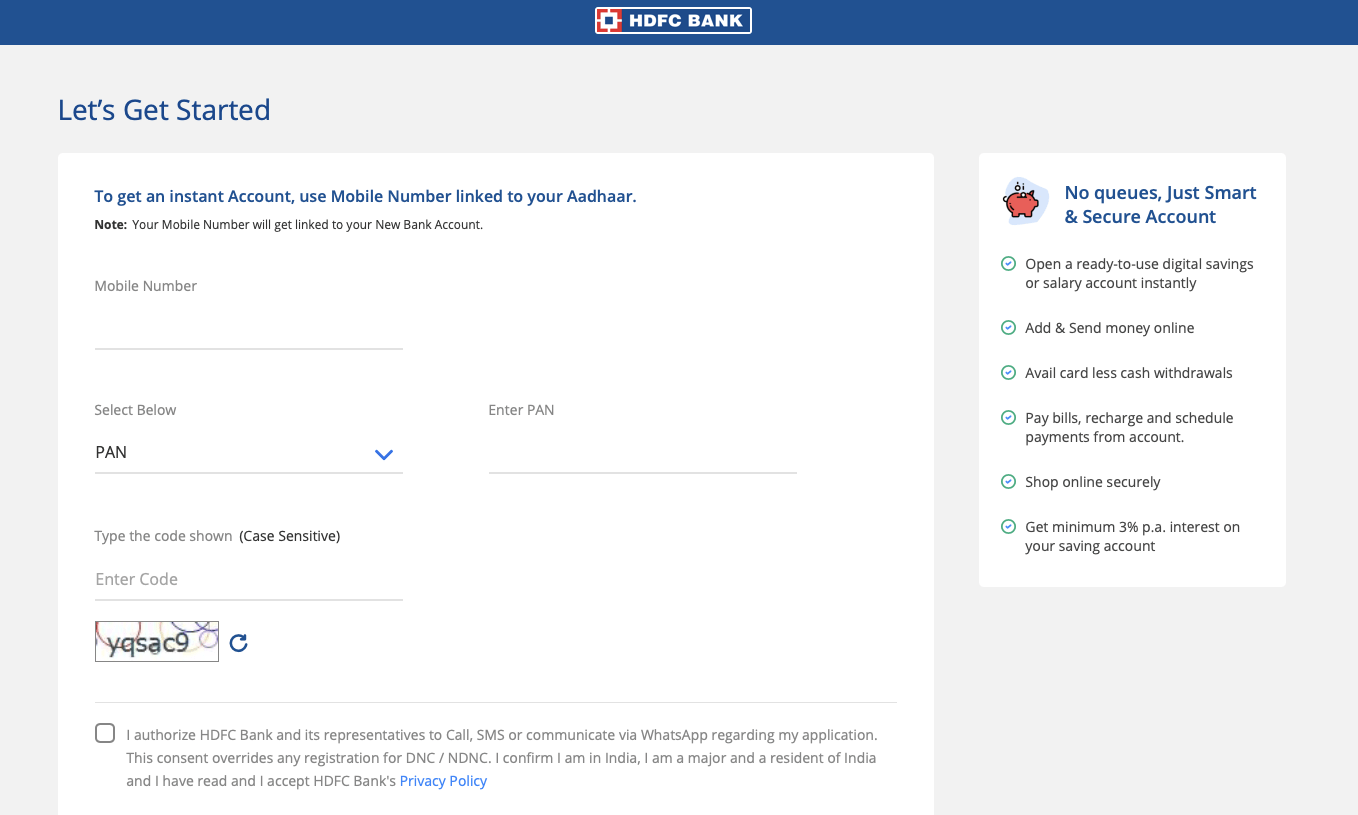 Step 5: You will get an OTP through SMS to your registered mobile number.
Step 6: Enter the OTP and confirm the verification.
Step 7: You can now submit your KYC documents and accept the terms and conditions and verify yourself online.
Step 8: Now an OTP is provided to you on the number which is linked to your Aadhar card to verify that it's you.
Step 9: Now Select which type of Saving Account you want, options are in front of you, and proceed.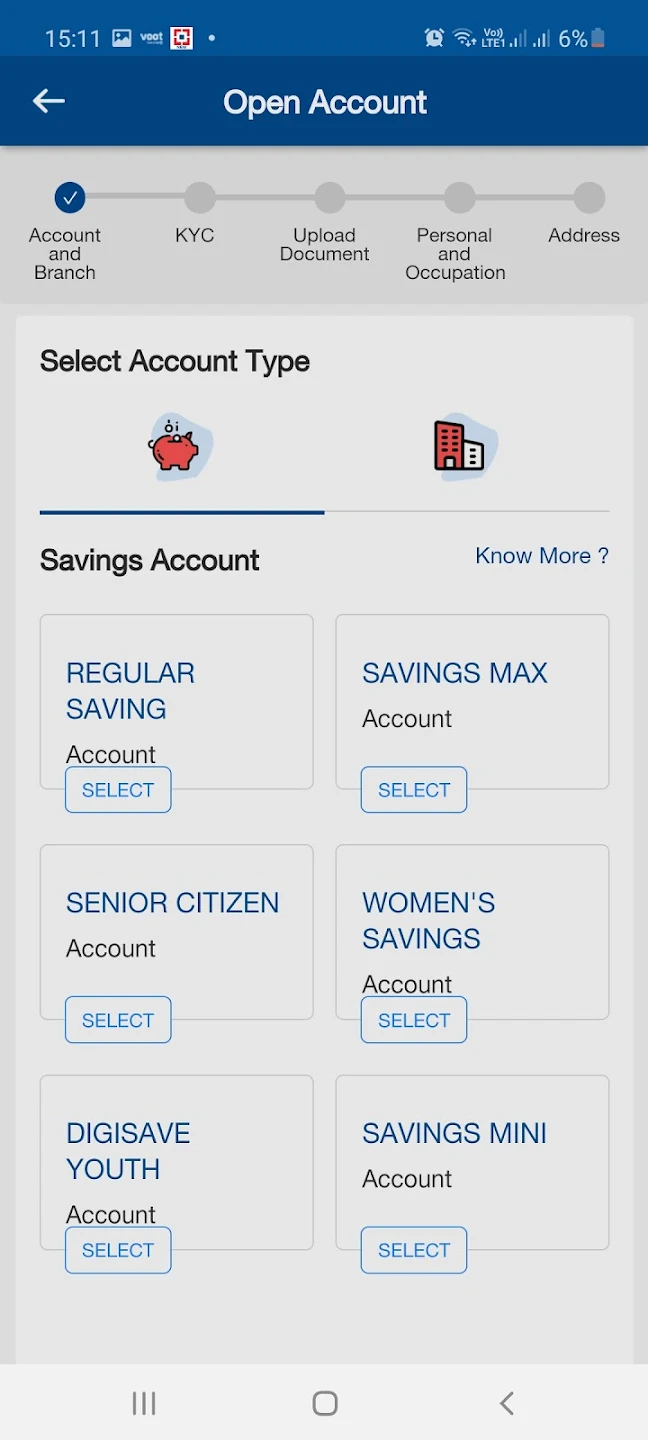 Step 10: Select the place of the nearest branch of HDFC and the branch name and proceed.
Step 11: After proceeding, you will see an important information page that will tell you how much minimum amount you have to maintain in your account. Here is some info we have collected for you:
HDFC Savings Bank Account Minimum Balance Required
Types of Savings Accounts
Minimum Balance Required
Regular Saving Account
₹10,000 (Urban Branches)
₹5,000 (Semi-urban Branches)
₹2,500 (Rural Branches)
Savings Max Account
₹25000
Senior Citizens Account
₹5000
Women Savings Account
₹10,000 ( Metro/ Urban branches),
₹5000 ( Semi-urban/ Rural Branches)
Digisav Youth Account
₹5000 ( Metro/ Urban Branches),
₹25,000 ( Semi-urban/Rural Branches )
Step 12: After proceeding, fill up all your personal details proceed, fill in your occupational details, and your address, and proceed.
Step 13: Now fill in the nominee details and proceed.
Step 14: And you are done with your procedure. A confirmation will be sent to you and your account is created.
Step 15 (The main step): Now, you have to complete your account Video KYC online through a video call. You will receive a link on your registered phone number & email to complete the Video KYC on-call.
Make sure to arrange required documents with you like Aadhar Card, PAN Card and a Blank Paper with Pen for signature before the call.
Once you are done with the KYC procedure you will receive an account confirmation mail shortly and you will be able to use the account.
Post completing the Video KYC online, you will receive your Account Number and Customer ID within a few minutes in your registered mail.
Deliverables like Debit Card & Cheque book will be delivered to your registered address within 7 working days after completing the KYC.
Also Check: How to Download Interest Certificate from HDFC Bank?
Conclusion
So, these are the steps you need to follow for opening HDFC Bank Account online. Hope you are done with your online procedure and your account is created. I hope this article helps you and it is understandable. If still, you have any questions in your mind, feel free to comment and we will reply to you as soon as possible.