If you have an HDFC Bank account and want to know your customer ID, there are a few different ways you can get Customer ID of HDFC Bank account.
The first way is to look at your account statement. Your customer ID will be listed at the top of the statement, usually, in the format "CID-XXXXXXX" If you don't have a recent statement handy, you can also log into your online banking account and go to the "Accounts" overview page. Your customer ID will be listed under your account information.
Finally, if you still can't find your customer ID, you can always contact HDFC Bank customer service and they'll be able to help you out. So there you have it – three different ways to find your HDFC Bank customer ID.
If still you are unable to find it, there is an option on HDFC Bank's website as "Forgot Customer ID" From there you can get your customer ID.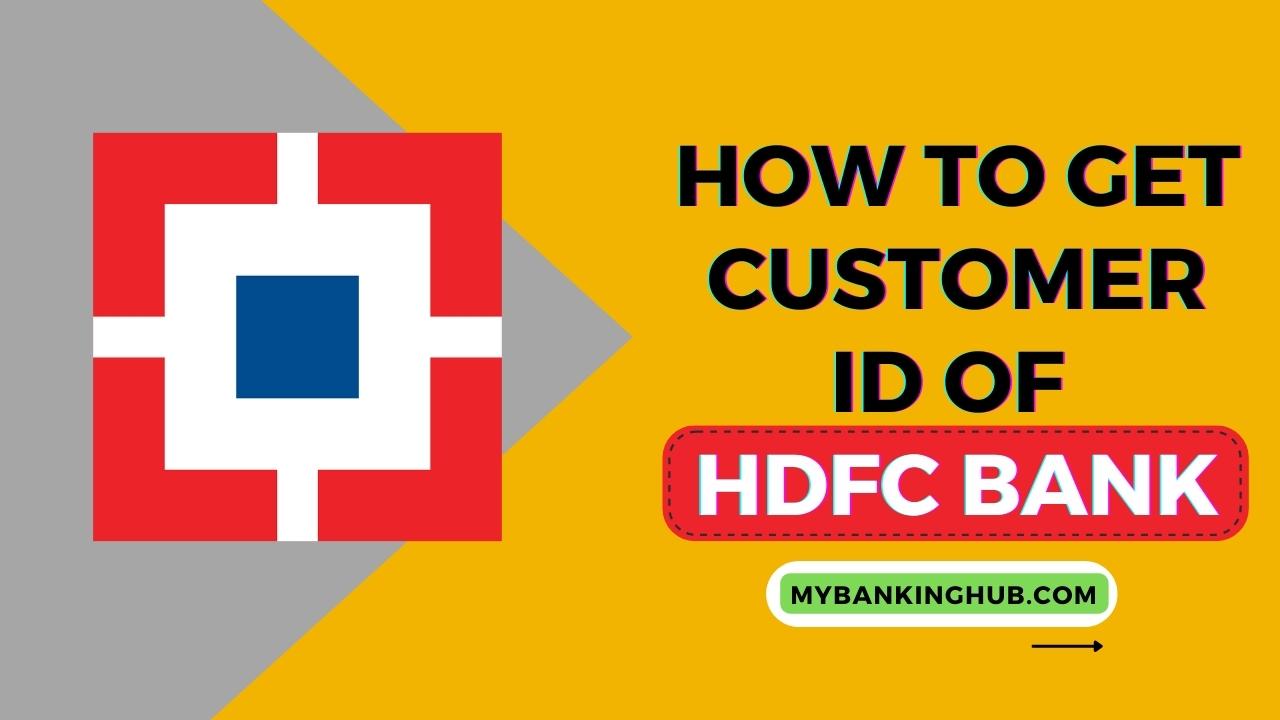 When any person opens their account in HDFC Bank, the bank offers their customer a unique identification number known as a Customer ID. This ID number is different for everyone. Keep this number ID secured with you.
This Customer ID number plays a significant role when you open your net banking. you have to enter your customer ID when you log in to your Internet banking account. In this article, I will tell you where you can find your Customer ID and how you can use it when you open your net banking account.
After opening the bank account employee of the bank give us Bank Passbook. In this passbook, you will find your Customer ID. In this passbook, you will find every detail regarding your bank account your Account Number, your customer ID, etc. Open the first page of your Bank Passbook and there you will find your Customer ID. From here you can learn How to open HDFC bank account online.
How To Get Customer ID Of HDFC Bank Account?
I will tell you multiple processes for finding your Customer ID, you can use anyone one of them as per your comfort or the method which you find easy.
Get Customer ID through Internet Banking
Step 1: Go to the Official Website of the HDFC bank and click on net banking.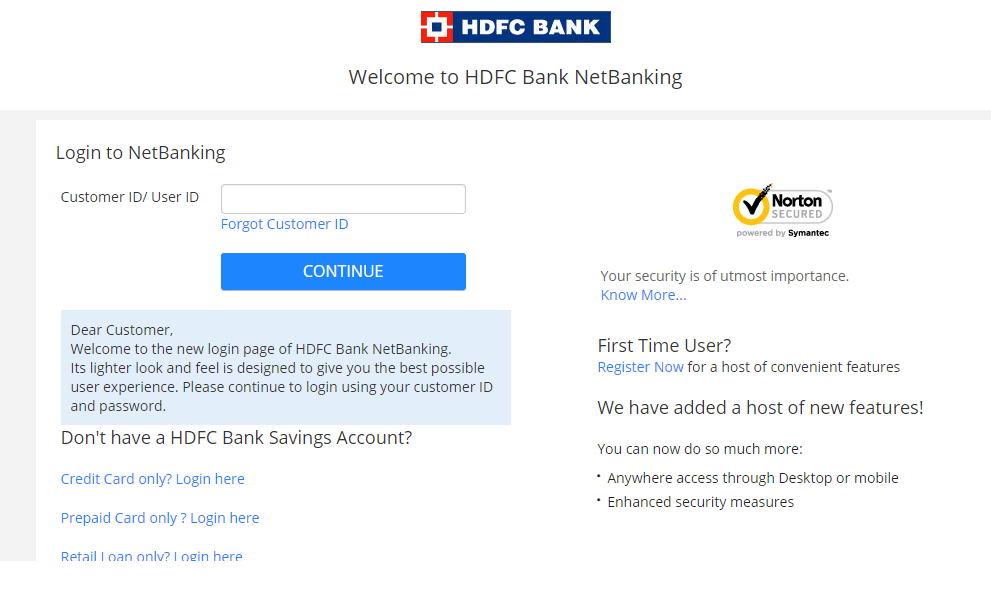 Step 2: This is what it looks like, Now click on the "Forget Customer ID" which is given under the Customer ID/ User ID option. After clicking, this is how it looks like: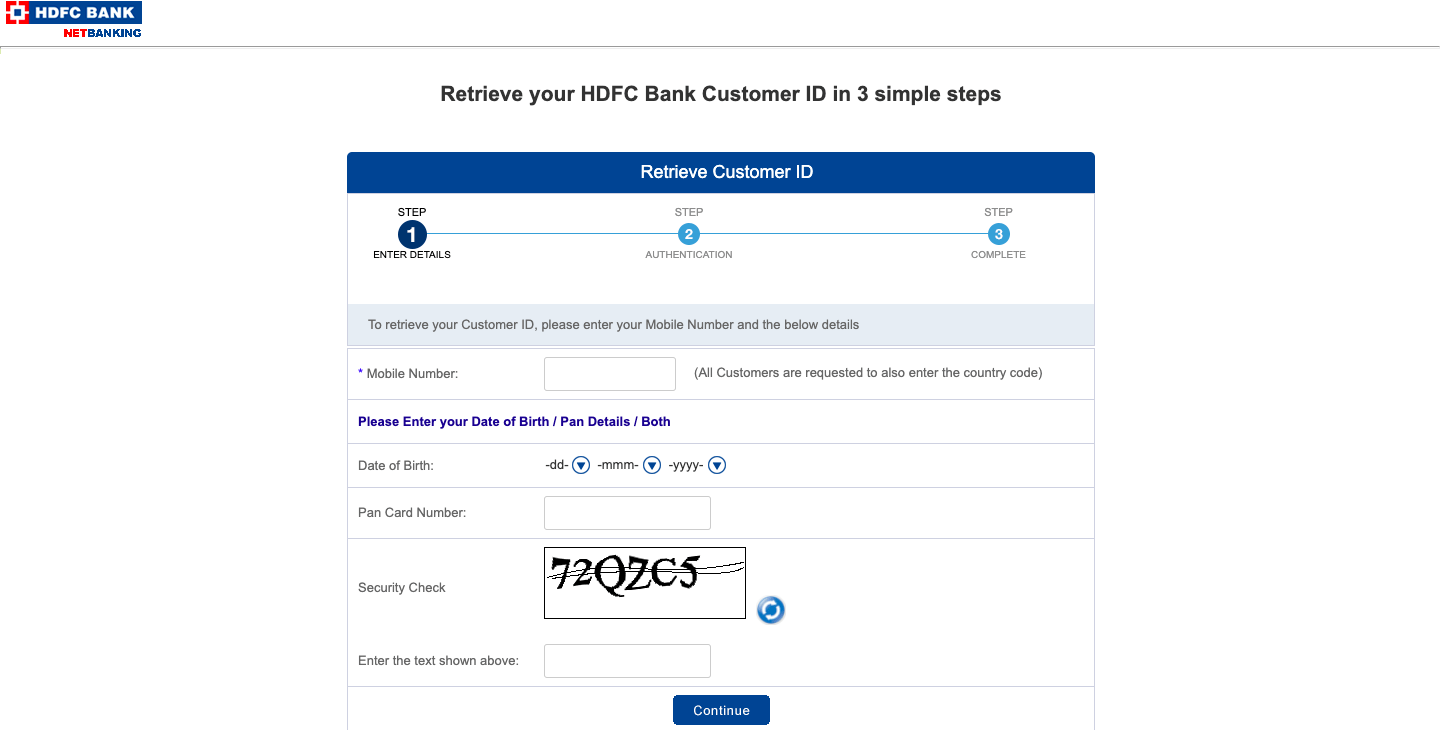 Step 3: Enter your Registered Mobile Number and Date of Birth as it is in the bank records.
Step 4: Enter your PAN Card Number.
Step 5: Complete the security check and click on continue.
Step 6: You will get an OTP through SMS to your registered mobile number.
Step 7: Enter the OPT to complete the verification.
Step 8: And finally, your customer ID will appear on your computer and mobile screen.
Video Tutorial
Check your HDFC Customer ID on Mobile Banking
If HDFC mobile Banking is active on your phone then you can check your Customer ID through it.
Step 1: Open HDFC Mobile Banking and log in with your ID and password.
Step 2: After login, open the menu option and click on Your Profile – Personal Profile
Step 3: In the personal profile option you can check your Customer ID.
Find Your HDFC Customer ID in your Cheque Book
You can find your Customer ID in your chequebook. Open the first page of your chequebook where your account details are printed. You will find your Customer ID too.

FAQs
How To Know HDFC Customer ID by SMS?
Go to net banking of HDFC on your mobile, click on forget customer ID, fill in your details as per required, you will get an OTP for verification after verification Customer ID will appear in front of you.
How many digits are there in HDFC Customer ID?
The HDFC Customer ID is a Nine-Digit Number in the format of CID-XXXXXXXXX.
What is Customer ID?
The Customer ID is a unique identification number given to every Customer holding a Savings/ Current Account with HDFC Bank.
Read More: How to add beneficiary in HDFC Bank?
Conclusion
So, these are some steps to find HDFC Bank Customer ID. We shared different types of methods to get your HDFC Bank Customer ID, I hope it is helpful for you and all the information that I shared about Customer ID is understandable. If you still face problems then you can contact customer care. You can interact with the customer care employee by calling on 022-6160 6161.