HDFC Bank customers can change their address in their bank account with both offline and online processes. You can easily change your home address while sitting at your home. In this article, I will guide you with really simple steps that should follow to change the address in your HDFC Bank account. It is really important to keep your personal information updated.
You can change your address through NetBanking, or by visiting the nearest branch of HDFC. I will guide you for both options in the below section. Let's start with the online method.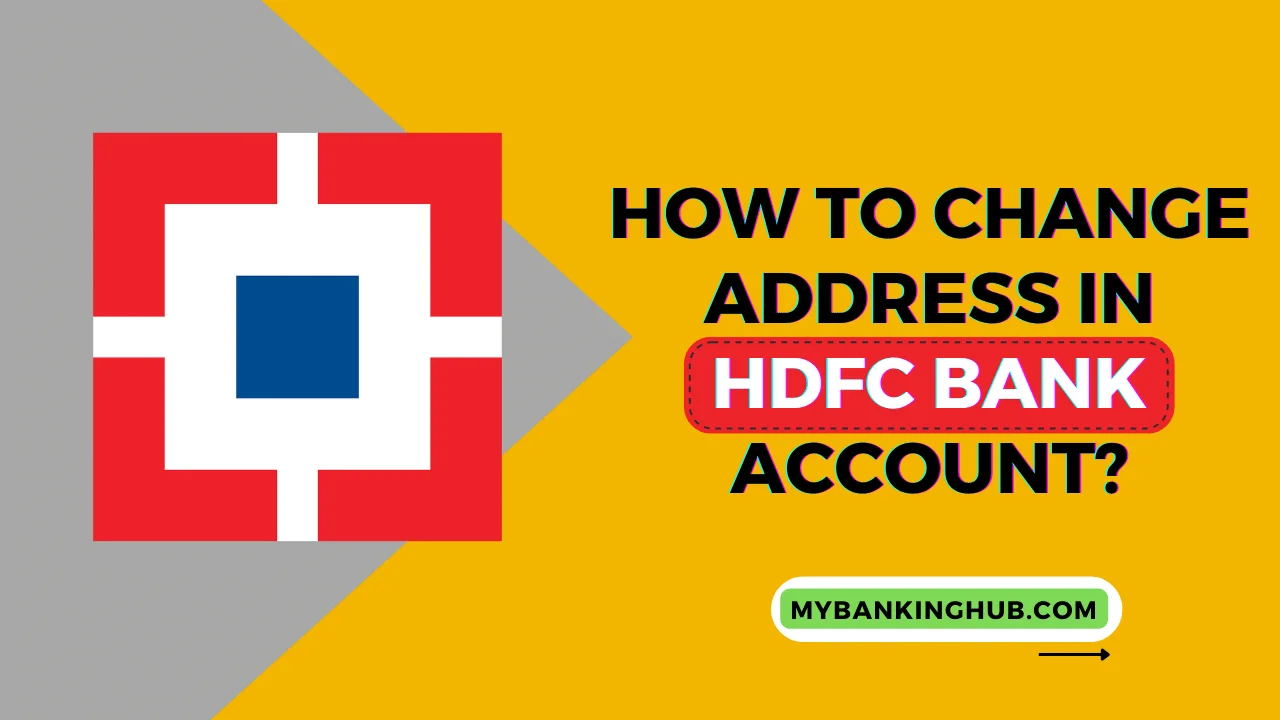 How to Change Address in HDFC Bank?
There are two methods by which you can change your address in your bank account:-
By NetBanking
By visiting the nearest branch of HDFC.
Change HDFC Bank Address Through NetBanking
Step 1: Go to the official website of HDFC Bank NetBanking.
Step 2: Log in to your Netbanking account with your Customer ID and Password.
Step 3: Now, click on "Profile Details" which is given at the top of the right corner.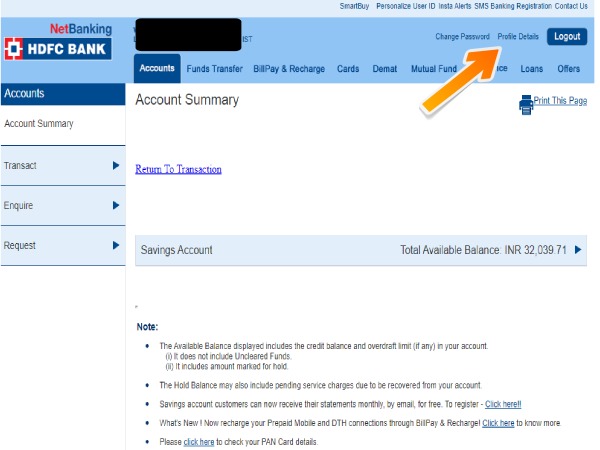 Step 4: Here you will see your all contact details, then click on the "Update Address".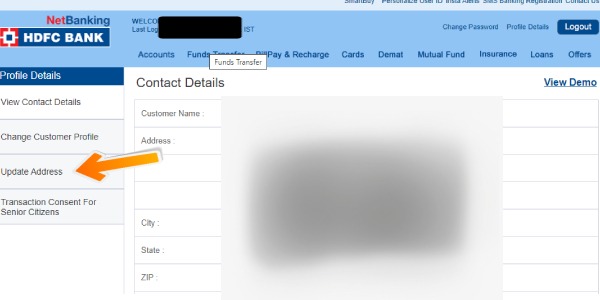 Make sure you have one ID Proof ( Aadhar Card, Driving Licence, Passport, Voter's card, etc.) with you in which your new address is updated.
Step 5: Scroll down and click on "Update".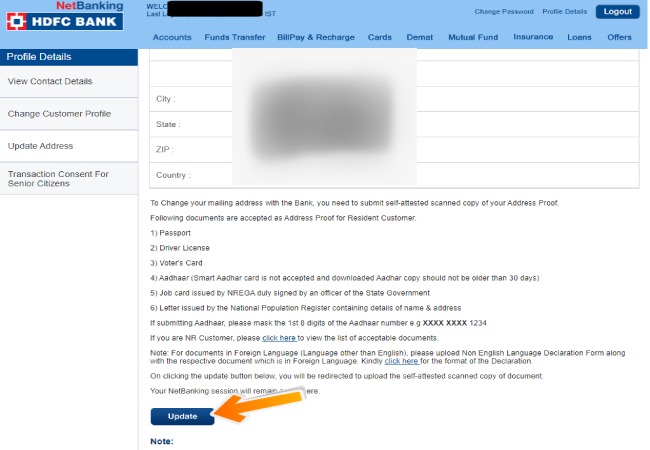 Step 6: Enter your New Mailing Address here and Continue.
Step 7: Upload your Address proof ( ID Proof where your new address is updated ), accept the terms and conditions, and submit.
It will take 2 to 3 working days to update your new address and to verify your documents.
Video Tutorial
Change Your Address by visiting HDFC Bank Branch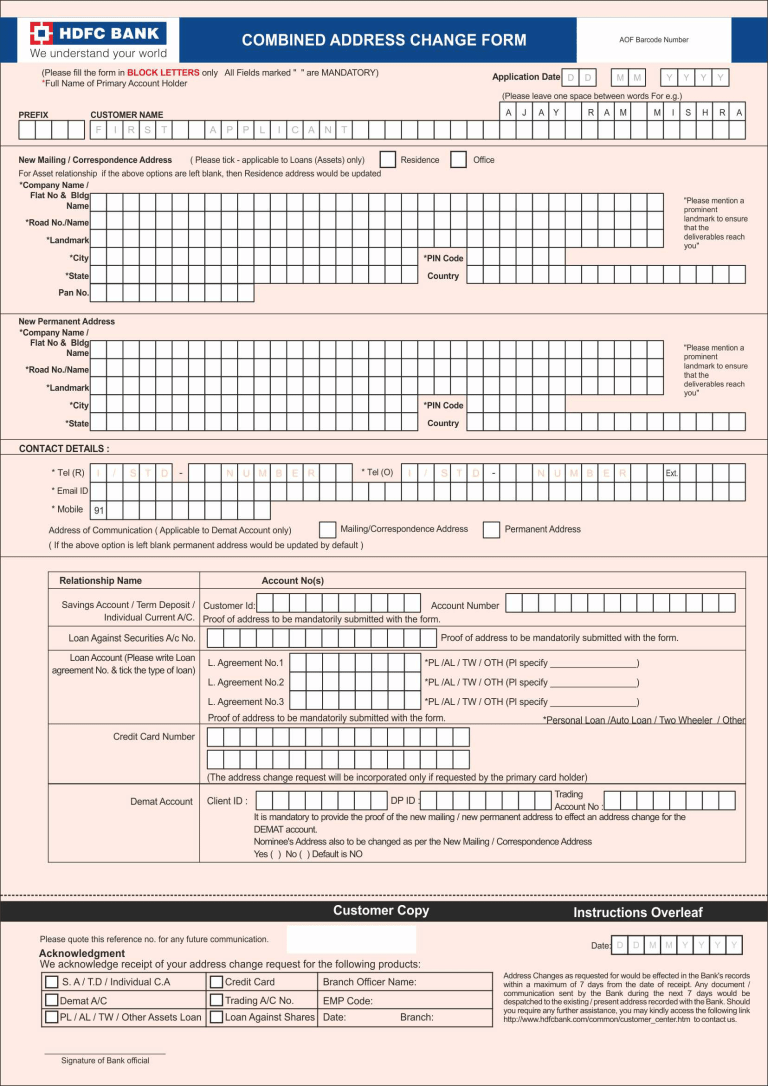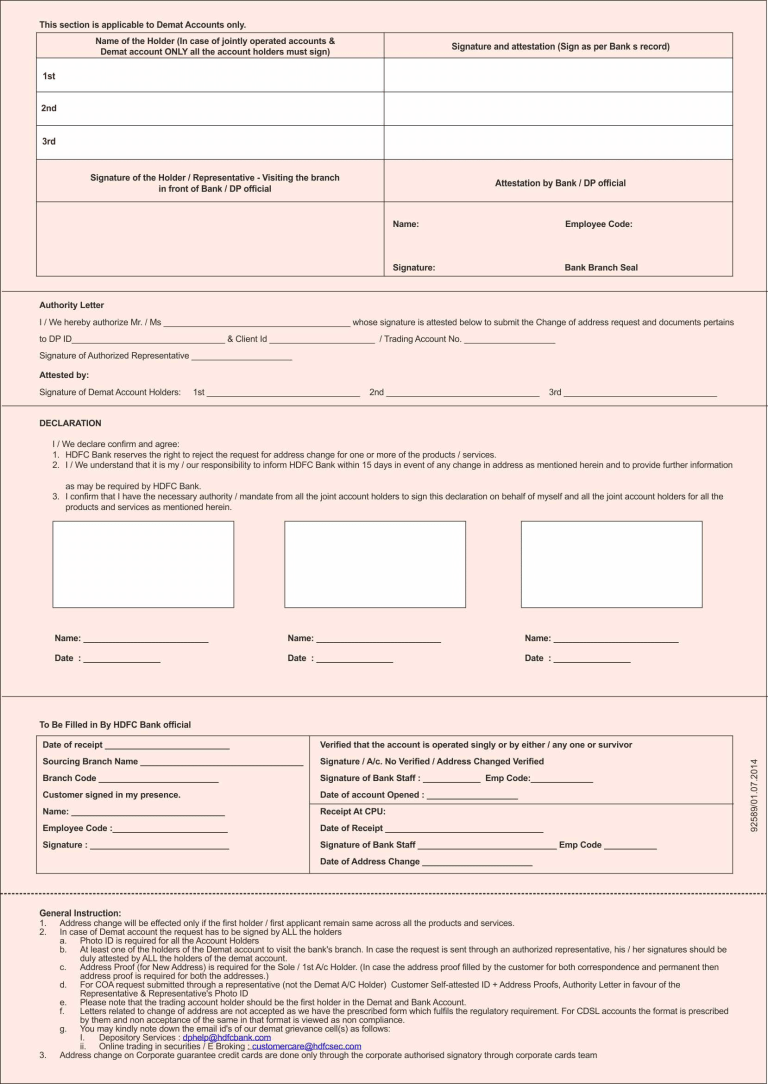 Attach your documentary proof of address (Also please carry your original documents with you for further use) with the application form and sign the form with the registered signature.
Now visit the nearest branch of HDFC and submit the application form to the help desk.
The Bank employee will verify your details and submit the form.
Your address will be updated within 7 working days.
Read More: how to re-generate forgotten HDFC ATM pin?
FAQs
Q: What are the documents required for address change in HDFC Bank?
A: For Identity Proof:
Pen Card (back and front)
Driving license
Valid passport
Voter ID
Any one of them which is available with you at a particular point in time.
For Address Proof: ( Your new address must be updated on that document)
Driving License
Electricity Bill/Phone Bill (not more than 2 months old)
Ration Card
Bank Statement/passbook (not more than 3 months)
Flat Maintenance Bill (not more than 2 months)
Rent Agreement
How can I change my address in HDFC Bank offline?
For changing your address in the bank statement you have to visit the HDFC Branch or you can send your application form by post. Attach a copy of your address proof with the Application Form and affix your signature (should be done only by the account holder).
How long does it take to change the address in HDFC Bank?
After verification of your documents, bank employees update your new address. It would take around 7 to 8 working days to change the address.
How can I check the updated address?
To check your updated address, you can log in to your HDFC NetBanking and check under "My Contact Details".
How can I change my HDFC credit card billing address?
You can change your HDFC credit card billing address through NetBanking.
Conclusion
I wish this article helps you, and now you are able to know How You can change your Address in HDFC Bank. I tried to answer all your queries about changing your address in HDFC Bank. If you still face any problems please let me know in the comment section I will try my best to solve your queries as fast as possible. If you face are interested to know more about bank questions please visit our homepage you will definitely learn good content about banks.